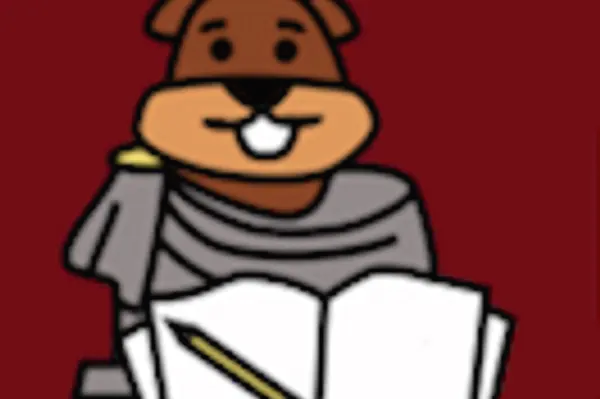 news
Four students chosen for humanities research competition at MIT
(From left) Karly Andreassen, Kendall Futrell, Joe Wiswell, and Jessica Yao are off to Boston to present their humanities research at an MIT competition with their instructor, David Cantrell.
Seniors Kendall Futrell, Joe Wiswell, Karly Andreassen, and Jessica Yao will travel to MIT in Massachusetts early next month as finalists in Inspire, the university's national competition for high school research in the arts, humanities, and social sciences. 
The four students began their work in instructor David Cantrell's Research in the Humanities class this past fall. They learned how to conduct research on topics of interest to them, then submitted a two-page abstract and final papers to the Inspire competition. Their topics range from what happens when a graffiti artist shows his work in a museum (Andreassen) to "Investigating Inarticulacy" (Wiswell), motivation to reduce wealth inequality (Yao), and "Construction of an Endangered Species — What it Means to be "Endangered" in a World Where the Definition Keeps Shifting" (Futrell).
Over the course of three days on the MIT campus in Cambridge, the students will first present posters on their topics, then present their work and answer questions before a board of judges.
"We have more students in the finals than any other school," notes Dean of Humanities Elizabeth Moose. "This is wonderful confirmation of the excellence of our students and of our humanities research program. In two short years David has single-handedly transformed the program from one under-enrolled course to a two-course, multi-sectioned sequence that is highly sought after by our students." 
Cantrell is proud of all the "brilliant" students in his humanities research class, including those whose papers did not make the Inspire finalists round. "Research always begins with formulating a question. The students began with what interests them — and I insist that be stated in more than four words — and then they turn that into a question. I helped the students formulate their questions, but the work is theirs."
"One interest in the humanities is always to give our students a place to think through the implications of their other studies," Cantell says. "So it's truly interdisciplinary studies but also critical thinking, to imagine how the world could be otherwise."
The four finalists look forward to meeting high school students from around the country who are also keen on topics beyond science and math.
"I'm excited to represent a STEM school at a humanities competition," says Andreassen. Agrees Futrell, "I'm happy to finally show off this school's humanities program. It's a resource that a lot of people don't know about, and I've found it an amazing and transformative experience."
This spring, the MIT finalists and other students in Cantrell's Research in Humanities class are working to create NCSSM's first humanities research journal, Fifth World. Its name comes from a mural by Hopi artists that students observed during a Mini-Term trip this month to Arizona. The mural panel suggests that by blending traditional and modern knowledge, a fifth world might emerge.
"We're interested in the social and scientific implications of the convergence between and among traditional and contemporary knowledges about the Earth and its diverse inhabitants," Cantrell says. The journal might eventually accept student submissions from other high schools as well, he notes. 
Update, April 7:  The students braved bitter cold and snowy days in Boston for the Inspire competition. Karly Andreassen took second-place in her category, while Joe Wiswell and Kendall Futrell were awarded honorable mention (third place).  Their instructor, David Cantrell, meanwhile, won the 2016 Athena Award for Most Inspirational Mentor, nominated by his students.
Share this post.