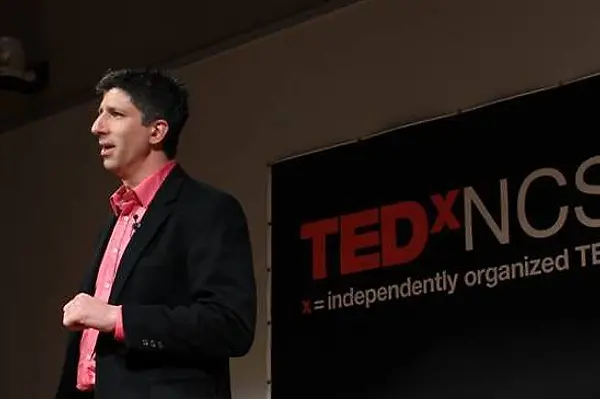 news
Fifth annual TEDxNCSSM to feature resistance theme
The 2016 conference speakers will address the concept of resistance
TedxNCSSM returns to campus on Saturday, January 16 as NCSSM hosts its fifth annual conference, this year with a theme of "Resistance."
TEDxNCSSM was the first TEDx event to be hosted by a high school in North Carolina. This year's conference will feature talks by Tania Katan, an author and "creative instigator"; Ankesh Madan, an executive at Undercover Colors; Vanessa Woods, a journalist and research scientist; and current NCSSM students Kimberly Andreassen '16 and Jessica Yao '16. The goal of the conference is to foster a place for discussion, inspiration, and the sharing of ideas destined to impact the future. Speakers for this year will discuss topics ranging from science to creativity, and behavioral economics to animal cognition.
The conference, whose organizing committee is comprised entirely of NCSSM students, is designed to optimize interaction between speakers and audience members and to potentially spark new ideas from open discourse and facilitated discussion. "The audience is what excites me most about TEDxNCSSM," says event organizer and NCSSM Dean of Science Amy Sheck. "The conference uses fabulous speakers as a way to bring interesting strangers together." Audience members to the invitation-only event will include local high school students and teachers, NCSSM students and faculty, and other distinguished guests from around North Carolina, including university professors, entrepreneurs, scientists and politicians.
See the complete listing of talks and their descriptions on the event website.
Watch videos of last year's conference, "Flow," on the event's YouTube page. 
Share this post.