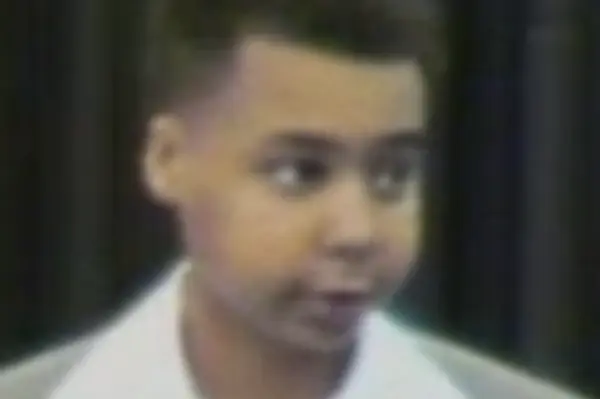 news
'Favorite class of all time': Student fighting cancer finds refuge in IVC class
Roanoke Rapids High sophomore Derrin Mallory tells attendees at 2016 MCNC Community Day how much his NCSSM course, taught via videoconferencing, has meant to him.
It's one thing to tell educators and others about how North Carolina School of Science and Mathematics offers interactive videoconferencing classes to school districts across the state. Thanks to these offerings, many underresourced schools have access to additional honors courses for their high school students.
It's another thing to have a 16-year-old student describe how such a class is his favorite class of all time — especially because he can still take the class despite his recent cancer diagnosis.
Derrin Mallory, a sophomore at Roanoke Rapids High School, spoke to attendees at the November 4 Community Day meeting of MCNC's Research and Education Network. The nonprofit MCNC runs the broadband network for state entities, including the University of North Carolina system. Mallory is a student in Honors African American Studies, taught by Dean of Distance Education Jamie Lathan. Mallory joins 18 other students at six other sites across the state who tune in each weekday from 1:45 – 2:55 p.m.
Mallory is an honors student carrying a 4.0 grade point average. He is president of his sophomore class, plays on the junior varsity football team, and ushers at his church. Last spring he decided to sign up for Lathan's class in the fall because he loves history, he's never studied African American history before, and he was intrigued by a class offered via interactive videoconferencing (IVC). Then — as he told the MCNC audience — on June 27 he was diagnosed with acute lymphoblastic leukemia. He began a chemotherapy treatment regimen that will last three years. This fall he's had to travel to Greenville for weekend treatments every other week. At times he can't be around fellow students because his low white blood cell count leaves him too vulnerable to infections. But even when he can't be in the classroom around other students, Mallory can go to a room in his school's library and attend his IVC class.
"Derrin participates regularly, he's very engaged," Lathan says. "He does all the work on time. If he's had to miss a class because of being at the hospital, he watches the class in the video archives. He's one of the top students, and he never makes excuses for not doing work."
To introduce Mallory as guest speaker at Community Day, MCNC President and CEO Jean Davis noted that the young man is a Dallas Cowboys fan — among his many activities and accomplishments. Mallory then stepped to the podium, and, in front of a room full of educators and administrators, asked his audience, "How about those Cowboys?"
"Being able to log into Dr. Lathan's class daily has had a big impact on me educationally, emotionally, and socially," Mallory told the group. He called the IVC class his "favorite class of all time." Lathan has introduced a few new features to the class this year, including a virtual field trip to the North Carolina Museum of Art to view works by and about African Americans, and to hear from a museum curator. Mallory's favorite content may have been the early African history. "We've learned about things like Mansa Musa, emperor of Mali, who some people believe was the richest man in the world," he says.
"During some of the most difficult days of my life," Mallory says, "I have found refuge, if only for the 70 minutes of this class."