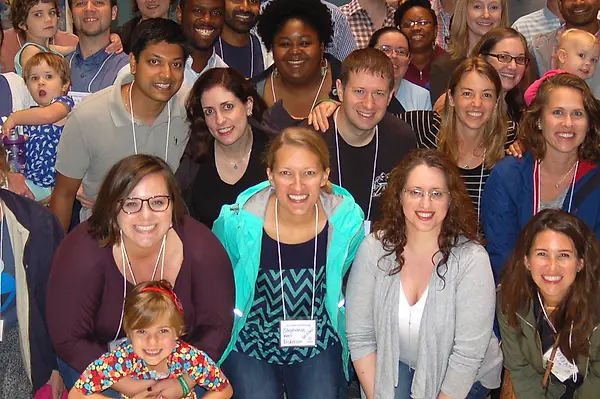 news
Fall update: Alumni Challenge boosts giving participation
*Note: See the most up-to-date numbers on the Progress Report page. 
While the first few months of NCSSM's fiscal year tend to be a bit slow for fundraising, the school has seen a notable increase in donor participation counts across all categories over the past month. A recent Alumni Challenge especially boosted participation in the alumni sector. With the highest fundraising goals yet, the school is counting on participation efforts like these to help get there.
Since the initial  2016-17 progress report, donations to the NCSSM Foundation have increased nearly $78,000 toward the school's overall financial goal of $2,290,000.
"Thank you to all of the employees, students, families, friends, and leadership who have given so far this year. Those donations make a huge impact," says Development Director Lauren Carr '00. "And a huge thank you to all of the alumni who have given this year, particularly those who participated in our Alumni Challenge. We love to see so much support for the school from some of those who know the school best."
This year's Alumni Challenge was held during the month leading up to Alumni Weekend. Each of the six classes celebrating a reunion had a participation goal based on the reunion they were celebrating. For example, the Class of 1986, celebrating its 30-year reunion, had a goal of 30 percent of its class members donating by the end of Alumni Weekend. The weekend is a time where people "have NCSSM on the brain," says Carr, and see firsthand how much the school has grown since their time at NCSSM.
In the end, the Class of 2001 had the strongest showing and surpassed their goal of 15 percent participation, with 18.29 percent of class members making a gift during the challenge. "This campaign is only in its second year and we're already seeing growth from last year's challenge and the classes who participated in 2015," Carr says. See how the classes stacked up against each other below.
Alumni participation based on year-to-date donations across all classes, showing great numbers from many of those classes participating in the reunion challenge.
"Thanks to the hard work of Chris Paul '01 and Anna Bauer '01, the Class of 2001 has had an incredible run," says Carr. "Jason Nelson '96 also dedicated a lot of time and energy to motivating his class," she says, leading them to nearly 10 percent participation.
And while the competition aspect is fun, she says, it isn't the only perk. The challenge yielded an additional 92 alumni donors, boosting alumni participation numbers by 40 percent. And 27 of those alumni are new donors, making their first donation ever to the NCSSM Foundation. 
 "We love that this challenge comes early in our fiscal year. Such strong donor participation at the outset helps set the tone for the next 9 months," says Brock Winslow, vice chancellor for institutional advancement. NCSSM families have also made some progress toward their participation goals, up to 104 families donating.
"Any day of the year is a good day to donate," agrees Carr, "but donations early in the fiscal year help strengthen our participation numbers before we reach some of the more common times for donations–end of calendar year, our March Madness campaign, and the end of fiscal year — giving us a little more time to inspire others to participate, and ultimately yielding higher participation." 
Share this post.