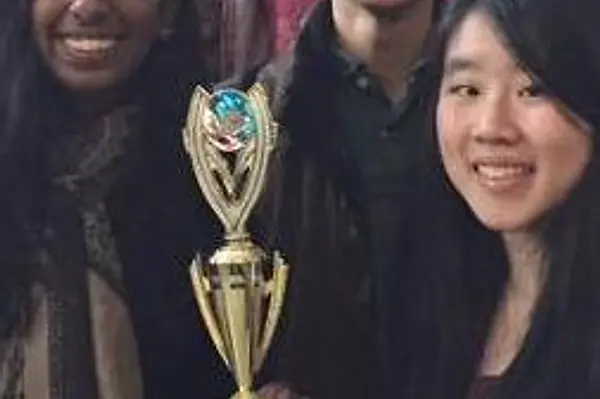 news
Fall a season of wins for Quiz Bowl team
A team of students from North Carolina School of Science and Mathematics won first place in the Bonfire of the Manatees Quiz Bowl Tournament at Raleigh Charter High School. A second team took seventh place. This win follows a victory at the Quaker Bowl at the Early College at Guilford in October, contributing to a season of quiz bowl wins for the students.
Team captains Laasya Renganathan '16 and Adrianne Huang '16 led a team of six NCSSM students in the eighth annual tournament against over 30 other teams to take first place. The fast-paced question-and-answer game includes questions from all subjects of high school curricula—math, science, humanities—and also includes topics such as current events, sports, and popular culture.
NCSSM's team A, which took first in the competition, will now continue on to the national championship in Dallas, Texas, in May 2016.
NCSSM students competing in the Bonfire of the Manatees Quiz Bowl were:
Daniel Bortolussi '16
Ella Carter '17
Alex Chen '17
Raymond Gao '17
Adrianne Huang '16
Jenna Israel '17
Suk Won Jeong '16
Josh Massey '17
Cameron Mosley '17
Laasya Renganathan '16
Kevin Zhou '17
Share this post.