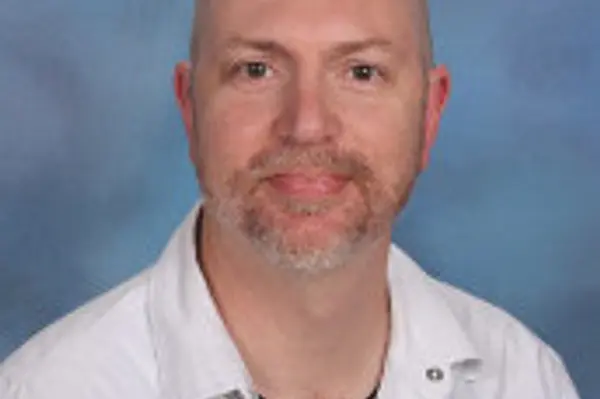 news
Davis attends UNC innovation incubator for online educators
Jon Davis, science instructor at NCSSM, recorded a Lightboard presentation for his online classes during his recent week at the UNC incubator, i3@UNC.
Science Instructor Jon Davis participated in the third annual Instructional Innovation Incubator, or i3@UNC, offered by the University of North Carolina in June. Selected faculty within the UNC system gathered to learn about the latest methodologies and technologies in online course development. Davis joined 35 fellow faculty members from 12 UNC campuses at the Center for Design Innovation at Winston-Salem State University for the week-long incubator.
"Faculty apply to participate in i3@UNC," says Matthew Rascoff, vice president of Learning Technology & Innovation for UNC General Administration, who created the Instructional Innovation Incubator.
Among other couse development work, Davis recorded a Lightboard presentation, Sustainable Yield Intensification, for his upcoming NCSSM Online course, Agricultural Biotechnology Solutions. Davis also used the video for a summer class that he taught a at NC State, AgDiscovery, and for Duke Talent Identification Program (TIP), The Science of Feeding 7 Billion.
Share this post.