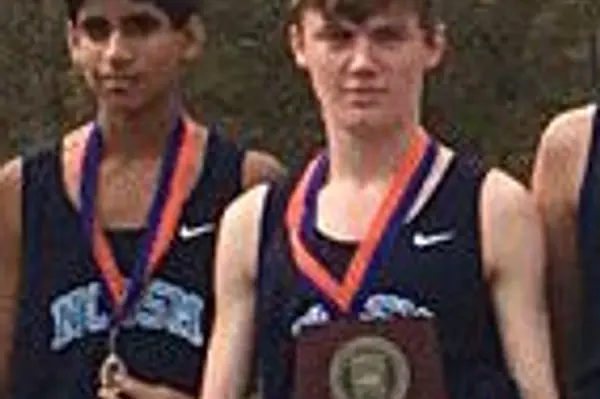 news
Boys cross country team takes state title for third straight year
Coach Charlie Payne and his Unicorn runners take the championship stand in Kernersville on November 7, 2015. Photos by Brad Ives '82
NCSSM's boys cross country team won the NCHSAA state championship meet on a rainy Saturday morning in Kernersville, the third straight year for claiming the title.
Frank Kenny '16 of Charlotte was the overall meet winner with a time of 16:37:41, holding off Noah Graham of Brevard, 16:37:91.
Story, photos from News & Observer
Share this post.