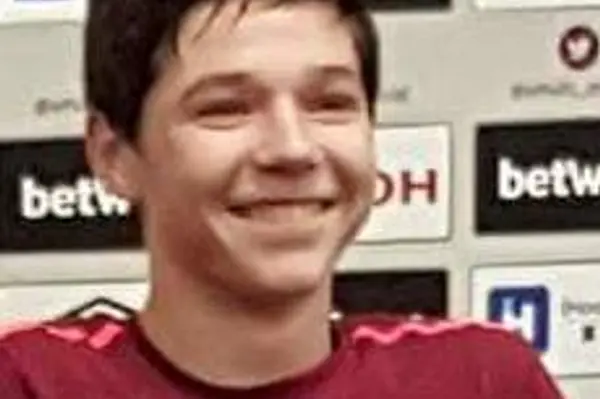 news
Ben Nichols '18: Not your typical high school soccer player
Having attended soccer camps in the U.S. and Europe, Ben Nichols '18 has a leg up on many other high school players. But, if a soccer career doesn't work out, he'd be glad to be a mechanical engineer.
Ben Nichols '18, a junior at NCSSM and midfielder on the boys' soccer team, shows that sports don't have to go out the window at a school specializing in math and science. Having gone to Germany at 14 for a soccer camp —and a camp hosted by West Ham United F.C. (a Premier League team) in England, where he got to practice with the coach of West Ham — Ben Nichols is not your typical high school soccer player.  
His dream is to become a professional soccer player. He thinks that NCSSM can help him reach his goal of playing professionally because, he says, NCSSM has a very good soccer program with a very good soccer coach in the 2A division. If he can help carry the team to a state championship, he believes he will get noticed.  In addition to playing for NCSSM, he also plays for a premier-level team near the school, which might move up to region three, one of the best divisions for youth soccer in the U.S.
Beyond soccer, Ben also has mechanical engineering to fall back on, which is something that NCSSM will definitely help him with.
Hometown: Mebane, NC
Class: Junior
Favorite class at NCSSM: Precalculus and Modeling
Dream job: Soccer player or mechanical engineer
Favorite way to spend a Saturday afternoon: Hanging with friends and seeing a movie or going to the pool
Favorite food: American chop suey
Secret talent: I'm a decent artist
What book are you reading right now: Percy Jackson and the Lightning Thief
— Interview and profile by Isaac Poarch '18
Share this post.