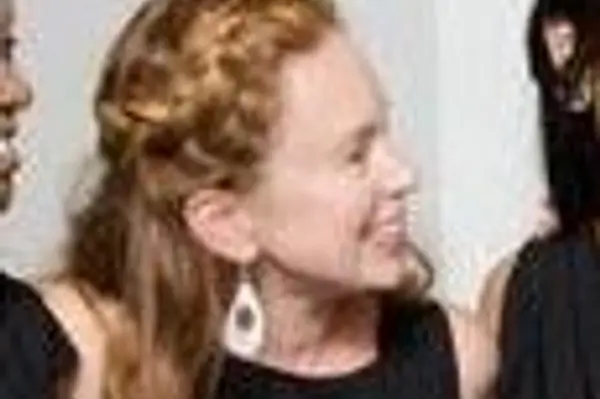 news
Alumna's Maven Women Clothing line calculated to help the world
Science and Math alumna Rebecca Ballard '00 proves to Unicorns that a knack for numbers is applicable beyond STEM fields. The lawyer-turned-fashion designer recently launched a sustainable clothing line for women in the workplace, Maven Women, (www.mavenwomen.com).
Ballard said her STEM-oriented education at NCSSM is handy for running a small business, from numeracy for finance and budgeting to the geometric understanding that helped her create clothing with a flattering fit. While many brands use one fit model as the base size then size up and down, Maven Women uses several different body types to vary the fit across each size.
"Maven Women fits women across all ages and stages of life," Ballard says, and the company website says it seeks to "depict a healthy and beautifully realistic view of women and their bodies." 
Maven Women also promotes "market-based social change," Ballard says, by which she means fashion's ability to impact society. Ballard considers both the environmental and ethical impacts to ensure her organic, fair-trade clothing line is sustainable and making the world better. The clothes will be available on the company website as well as in a growing number of boutiques, and the company offers an email subscription for special discounts and information on how to make better choices with the clothes a woman wears and lets customers vote on favorite styles.
Last year, they shipped their first collection, and she says an exciting new one is in the works, featuring a special wrinkle-resistant fabric. "This luxe eco-innovation fabric is extremely movable, breathable, and flexible," Ballard said.
As an NCSSM student, Ballard said, she realized the power clothes have to separate people. She reflected on the cliquishness common to high school and how teenagers tend to use the way people dress as a way to sort people into groups. "I'm really interested in changing the narrative," Ballard said. "Clothing should be a source of expression and communication, not discrimination."
After NCSSM, Ballard attended Duke, then UNC-Chapel Hill to study law. Soon after, she became a labor and employment lawyer in the federal government in Washington D.C., where she decided to design a socially-conscious professional clothing line that matched her values and aesthetic.
At Maven Women, Ballard said they try to have as much fun with their designs as possible while staying "within the box" that is necessary to be work-appropriate and timeless. Her attire seeks to maintain a sense of professionalism while simultaneously empowering women to embrace clothing as a way to express their individuality. 
"The choices that we make really do have an impact on others," she says – even which dress to buy — "so be really thoughtful about the choices you are making."