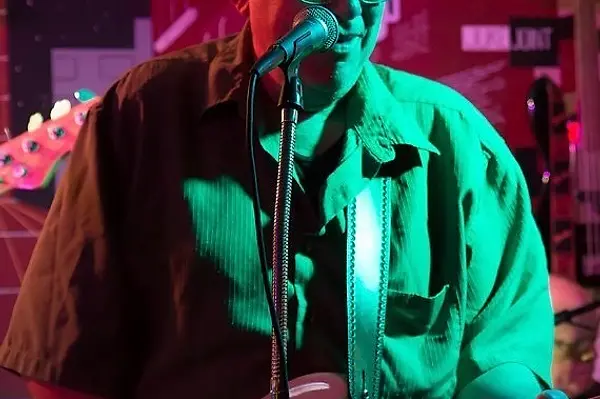 news
After Hours: Willie Painter
Willie Painter, musician and band leader
Position: Media Technician
Years at NCSSM: 17 years, in October
Home: Durham
What he does outside of work: He's always loved music. Two early, major influences were the Beatles (he saw them, live, in Dallas when he was seven or eight) and Jimi Hendrix. "I started playing trumpet, but I switched to guitar when I first heard Jim Hendrix."
Painter played for years in a mostly three-person band, the Boomers. The band broke up when the drummer died, but eventually Painter and the bassist, Craig Dittmar, got together with drummer John Hanks and saxophone/harmonica player Bill Newton. Calling themselves the Willie Painter Band (read more), they've been playing together for about 10 years locally at clubs and private parties in the Durham and Triangle region and as far away as Ocracoke Island. He characterizes the music as blues, rhythm and blues, and rock.
What coworkers may not know about him: "After 17 years, they know just about all of my secrets."
Best part of his job: "The people are really nice. It's unlike any other high school I've ever been to, because the students all want to be here."
Favorite perk of working at NCSSM: "I really like libraries, so I like that I'm working under the Library, Instructional Technologies, and Communications umbrella and I have some input on the books we get."
One thing about working here that he would do differently: "I would give everyone a raise."
Know an NCSSM colleague who we should feature in After Hours because of his or her interesting pastimes or contributions to the community? Submit your idea here.
Share this post.