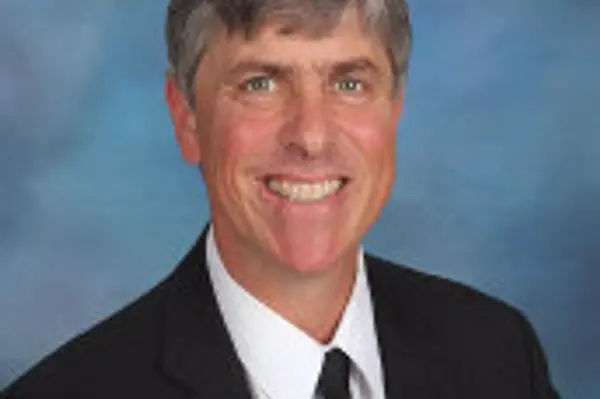 news
After Hours: Scott Laird
Laird, far right, during his days with the progressive metal thrash band, Believer
Position:  Music instructor, fine arts coordinator
Years at NCSSM:  15
Home:  Durham, originally from Indiana, PA
What he does outside of work: Laird is married to Barbra, a local Kindermusik teacher. They have three teenage boys: Matt, 19, a freshman at UNC-Greensboro, where he plays violin as a music education major; Joe, 15, a freshman at Riverside High School; and Cael, 13, in 7th grade at Brogden.
"We are in the midst of baseball season, so we spend tons of time at baseball games," Laird says. He didn't play sports at all growing up, but all three of his boys are athletes.
In a busman's holiday sort of way, Laird plays in two local bands on his off time. In Broad Street Collective, he joins with NCSSM theatre instructor Adam Sampieri and music colleague Phillip Riggs to play acoustic folk-rock — Bob Dylan, Eagles, Paul Simon covers. They'll be playing, without Riggs, this Friday night at Devine's, beginning at 7:30 p.m. And in a country band, Infinity Road, Laird plays electric violin with "weekend warrior soccer dads" at local gigs and private parties.
What coworkers may not know:  "I spent a great deal of the '80s and '90s windsurfing my way up and down the East Coast. Every break from teaching — spring break, winter break, summers, I'd head for the coast. That was my thing, before kids."
And then there's the progressive thrash metal band Laird played in, Believer, in the late 1980s and early '90s. 
Best part of his job:  "I make music every day. I'm living the dream. I get to come to work every day to make music with great people — what an awesome job I have."
Favorite perk of working at NCSSM:  His office, especially the window in his office. "It's kind of like my man cave," he says, laughing.
One thing about working here that he'd do differently: "Our lives are so busy. I wish I could have more time with the orchestra, more rehearsals."
Share this post.