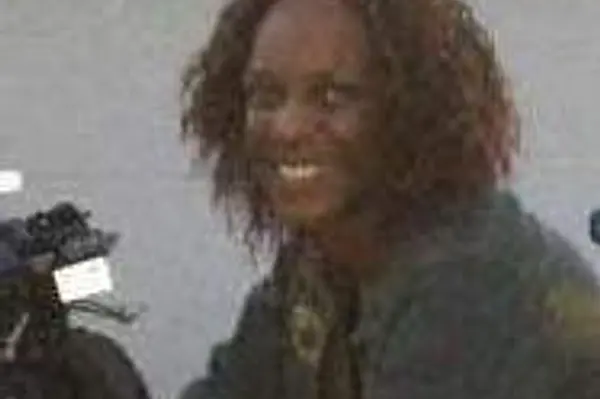 news
After Hours: Letita Mason
It's early March, so Letita Mason and her admissions staff are in the thick of bringing in our next class of students. They're holding Discovery Days on the next few Saturdays for prospective students, fielding questions, gathering test scores, and preparing for the applications reading period, when they'll choose from our largest pool of applicants to date.
Still, it's spring, and Mason is keenly aware of the warming weather. Ask her how she spends her free time and Mason's mind races — or at least goes fast: She loves to ride horses in her native Piedmont Triad part of the state, and ride her motorcycle on back roads, maybe to the coast. She also likes to give back, helping North Carolina Central University and empowering minority youth.
Position:  Director of Admissions
Years at NCSSM: 16.5 years in her current position; she also worked from 1989 to 1993 as a minority admissions specialist
Home: A High Point, NC, native, she lives in Durham now
What she does outside of work: For the last five-plus years, Mason has been working on her doctorate, a PhD in leadership studies from North Carolina A&T, which she earned this past year. For her doctoral thesis, she looked at the leadership efficacy of NCSSM graduates from the Classes of 2000-2008. "There's something about this model of how we prepare students that allows them to pursue graduate degrees at a higher rate than the national average," she found, with our students often landing "squarely in the sweet spot of efficacy" — just the right amount of confidence and competence to succeed. She has coauthored an article from that research that appeared in the i-manager's Journal on Educational Psychology.
With the thesis work behind her, Mason is enjoying returning to her favorite causes and hobbies. They include volunteering in alumni affairs at her alma mater, North Carolina Central University, where she was a cheerleader and still supports the athletic program.
Mason grew up riding horses, and she loves sharing that passion with young people who haven't grown up with such access to the sport. Working through NCCU and African American horseback riding clubs around the state, she helps run Eagle Equine Scholars, introducing Hispanic, Native American, and African American inner-city youth to horsemanship and how it relates to their heritage. "It gives them a sense of pride as they learn to work with these majestic creatures," she says. "As the students bring their grades up, they're allowed to groom the horses, learn to ride, and eventually to show. Of course they start from a place of fear, but once they master that, it's really about harnessing that power, and it teaches them a lot about themselves. It's really made a difference in these young people's lives."
Mason also loves to travel, especially anywhere near the water, and to explore other cultures, "always with an eye to how my own story intersects with the other cultures I'm exploring."
What coworkers may not know: She loves to ride motorcycles. "Especially as spring comes," she sighs. "I come from a family of motorcycle riders. I guess I like any activity where the wind is blowing in your face and you feel like you're free." 
Best part of her job: She loves to be a part of the process of our students finding their passion.
Favorite perk of working at NCSSM:  "It's such a dynamic community. If you had to choose a school to work for, what better place is there, where the students and staff are all so motivated? Maybe we're all a little too type A for our own good, but it's inspiring."
One thing about working here that she'd do differently: "I'd love to hold an annual tour for faculty and staff, going from Murphy to Manteo, to educate our adults about the communities that our students come from. We can operate in a bit of a bubble, it's hard to remember that the K-10 world where our students come from is a very different culture. Our students have to quickly make a quantum leap when they come here — and so do their parents."
Share this post.