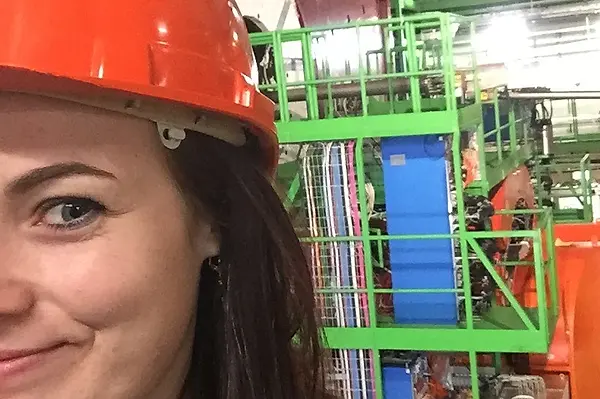 news
After Hours: Julia Kohn
Position: Physics instructor
Years at NCSSM: < 1; this is her first year working at NCSSM!
Home: Originally from Rochester, New York, but moved to the area in 2010
What she does outside of work: Kohn is heavily involved in NC FIRST Robotics, mostly at the state level. She is currently training to be a referee for the state. Some of her other hobbies include: cooking, baking, crafts, and camping.
What coworkers may not know: Kohn says that she is an "open book," but some may not know that she is originally a blonde. She dyed her hair red for a Halloween event while student teaching in 2009 and has kept the color since.
Best part of her job: Kohn loves the strong passion for learning that she sees in her students and coworkers. She calls it "rejuvenating," and notes that it inspires growth and learning in herself.
Favorite perk of working at NCSSM: The flexibility of time to work with students is greatly appreciated by Kohn. Her free blocks throughout the day allow her to work directly with students outside of class, making her more available and accessible to each of them.
One thing about working here that she would do differently: Kohn is interested in seeing more physics electives added to the NCSSM course list, giving examples like "The Physics of Movies" and "The Physics Behind Robotics."
— Interview by Anna Scotton '16
Share this post.