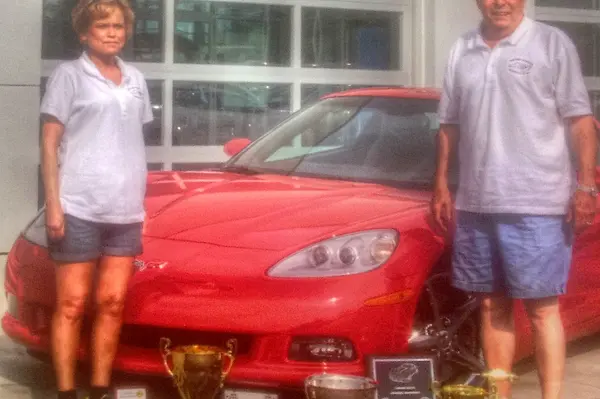 news
After Hours: Judy King
Judy King and her husband, Charles, participate in Corvette concours competitions all over the state.
She works in the business office as director of finance and budget. In her spare time, Judy King and her husband participate in Corvette competitions.
Position: Director of Finance and Budget
Years at NCSSM: 7
Home: Goldsboro/Durham; originally from Maryland
What she does outside of work: Outside of work, she spends time raising her two children. And, she says, "My husband and I are Corvette owners. We participate in concours competitions, which is when you clean the car to the point that it is cleaner than a new car from the dealer." She got interested in the competitions when she began dating Charles, her husband of eight years, who is governor of a Corvette club. Now they travel around North Carolina to different concours club competitions. She and her husband won first place in the Carolinas Regions Concours Competition for 2012 and 2013. They also use it as a bonding experience, she says. "We have fun with it."
What coworkers may not know: King has two younger sisters, 4 and 1.5 years younger, respectively.
Best part of her job: Despite the fact that the business office doesn't get to directly interact with the students often, they have a pretty good idea of what is happening on campus at any given time. "There is not really anything that goes on campus that isn't in some way related to us. If someone orders cupcakes, that crosses our desks. Our ultimate goal, in the end, is to really provide for the students and get what they need."
Favorite perk of working at NCSSM: "I have a wonderful boss. He knows that we're people too, and isn't necessarily a minute watcher. He cares more about getting the job done." Having a boss that emphasizes this, she says, is something that a lot of people don't have.
One thing about working here that she would do differently: Try to make the staff get together and connect more. "We have opportunities to get together, but we don't necessarily always take them," she says. "Come on, let's have fun and do something besides work all the time!"
— Interview by Michael Yang '16
Share this post.