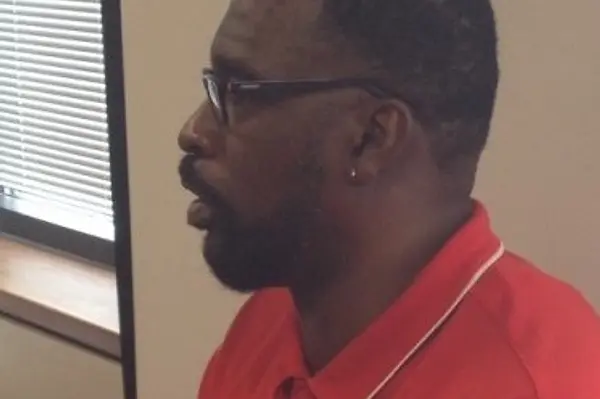 news
After 30 years, Myles checks out of library
"I've been fortunate to work with some great people," Anthony Myles says of his time in NCSSM's library.
On Labor Day 1985, Anthony Myles began his new job as a clerk in the North Carolina School of Science and Mathematics library. He figured it would be a "three- to five-year thing," he says. Instead, Myles retired this week as library technical assistant after thirty years and three weeks at the school.
"I've been fortunate to work with some great people," says Myles. "The next thing I knew it was five years, then ten. My job kept changing, and I welcomed new responsibilities that gave me the chance to grow."
Of all the changes he has seen over the years, the growth in technology is the biggest. In the early days, Myles typed card catalogue (folks under 25, Google it) cards on a typewriter. Now that function, like most of his tasks, is automated. He's worked for three library directors and appreciated each of them for giving him new opportunities. "They gave me room to grow, to go to conferences and workshops, they were very supportive."
He credits his current director, Robin Boltz, for having the vision to recognize that the library's chief role these days is as a learning commons, a place for students to meet to study together. "She's helped us keep up with the trends," Myles says of Boltz. "She came in three years ago with vision, and what you see in the library now is a credit to her vision."
Over the years Myles also served as head and assistant basketball coach for the Unicorns. He enjoyed the opportunity to relate to students outside of his library role. "I just tried to pass along things that would help the young men later in life," he says. That long-term vision, putting athletics in perspective, is something the lanky Myles knows first hand. A "pretty good" basketball player at Hillside High, he went to Arkansas State on a basketball scholarship, then played professional basketball in Europe for a few years before coming home to Durham.
"When people learn that I played pro basketball in Europe, they often ask me why I would give that up. Well, as you can see, it's 30 years later and I'm still here. I don't think I could have played basketball for very long."
These days, his favorite way to get exercise is to take long bike rides on routes where he doesn't have to worry too much about traffic. "I formulate a lot of my thoughts on a ride, that's what I really get out of cycling. It will give me an opportunity to reflect. Out there in the wind, I can think about things."
Yesterday, Myles finished his last day in the library and slipped out. He was hoping to start his retirement without too many people knowing that he was leaving and making a fuss. His plans for retirement include travel with his wife, Kathryn; they were married in Jamaica in July. He wants to cross off the eight to ten states he has left to have visited every state in the union, one of his bucket list items. Today, on his first day of retirement,  "I'll probably get up and do a 30-mile bike ride, weather permitting," he says.
Share this post.