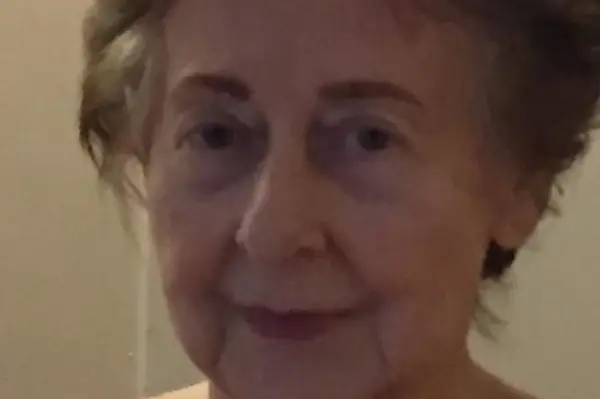 news
A pioneering woman in STEM leaves estate to NCSSM
NCSSM benefactor, Mrs. Joan Ellsasser Parnell
North Carolina School of Science and Mathematics has received an unexpected gift worth some $2.5 million from the late Joan Ellsasser Parnell of Raleigh, who made the plan to leave her entire estate to NCSSM without the school's knowledge. It is the fourth largest philanthropic gift – and the largest estate gift – ever given for the benefit of the school.   The motivation for Mrs. Parnell's philanthropy may forever remain a mystery. She is not an alumna and was never a teacher, staffer, or even the parent of a student, as far as the school knows. In a checkbox in her will asking for her relationship to the inheritor, Mrs. Parnell indicated "none." The only clue indicative of Mrs. Parnell's interest in NCSSM is an August 2010 news clipping found in her belongings from the Raleigh News and Observer announcing the hiring of Dr. Todd Roberts as the school's chancellor. The school's name and Dr. Roberts's title are underlined, seemingly in Mrs. Parnell's own hand.    Six months after publication of the story, Mrs. Parnell made NCSSM the sole beneficiary of her estate. She
passed away
Dec. 5, 2021. She was 88 years old.   Mrs. Parnell was born in Cleveland, Ohio, in 1933. As a young adult, she put herself through college at Western Reserve University (now Case Western) while also working as a secretary to help support her family, with whom she lived. She rose to a supervisory role by age 21, and went on to become one of the first female electrical engineers to work for Bell Telephone in Cleveland and New York City.    "We are so incredibly grateful to Mrs. Parnell for her amazing generosity," Chancellor Roberts said. "This gift was a true surprise. As a pioneering woman in a STEM field, I can only imagine that Mrs. Parnell was proud of NCSSM's mission and wanted to ensure that we could not only continue, but expand that mission."
A sample of the items offered in the estate sale.
An online auction of Mrs. Parnell's estate, including fine art, jewelry, furniture, and high-end collectibles – managed by 
Magnolia Estate Sales
 – closed on Saturday, April 23, 2022. Net proceeds from the sale will benefit NCSSM's Ignite + Transform fundraising campaign, and will be focused on capital improvements on the Durham campus – as is the largest gift in the history of the school, a $7.5-million gift from an anonymous alum that will help renovate all residence halls and construct an Academic Commons building extension.   The school intends to name a space on campus in Mrs. Parnell's honor so that students who benefit from her gift can know of her generosity.