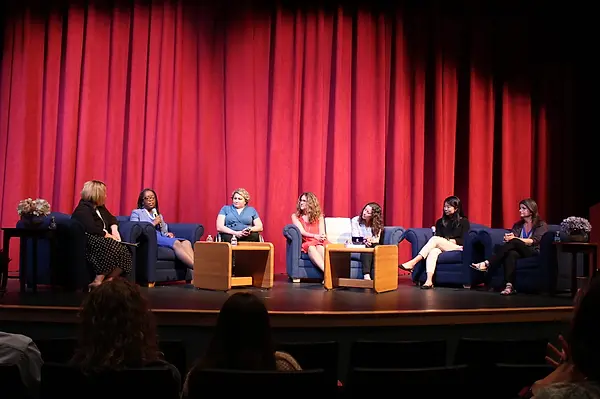 Events
Lean In, Women in Science
April 20, 2023
NCSSM-Durham
Free and open to the public.
Lean In, Women in Science is an annual event that features accomplished female scientists talking about their careers, challenges, and successes, then talking with students in small groups over dinner.
This is a two-part event designed to connect accomplished women in science with high school girls who are interested in STEM. All ages and genders are welcome, but the main target audience is high school girls.
The event starts with a group interview of six prominent women scientists followed by smaller breakout groups for dinner, where attendees will be able to chat informally with a panel member.
Thanks to the Broyhill Family Foundation for support of the event.
Lean In, Women in Science at NCSSM is an official event of the North Carolina Science Festival.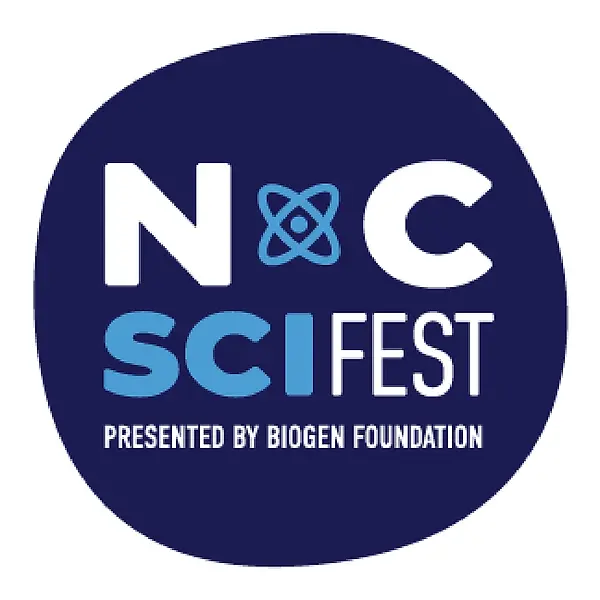 Part One: Panel Discussion | 4-5 p.m.
Open to the public. No pre-registration required. Panelists will take questions from the audience.
Welcome by Dr. Amy Sheck, NCSSM Dean of Science, and Dr. Todd Roberts, NCSSM Chancellor
Opening Remarks by Dr. Jennifer A. Horney '90, Epidemiologist, Disaster Research Center, University of Delaware; NCSSM Class of 1990
Panel Discussion with women in science:
Dr. Betsy Bennett, Director, NC Museum of Natural Sciences; Board Member of the Kenan Institute for Engineering, Technology and Science; and Co-Chair of the Kidzu Children's Museum
Dr. Vanessa Farsadaki, Medical doctor; President and Managing Partner of Space Exploration Strategies; multilingual
Dr. Dorrette Ibazebo, General dentist specializing in restorative and cosmetic procedures; Cone Health Women and Children's Advisory Board Member; volleyball team captain, Duke University
Gina Loften '83, CTO, Microsoft US; Fortune 100 Board Member; NCSSM Class of 1983
Dr. Maria Oliver-Hoyo, Professor of Chemistry, NC State; chemistry education researcher; award-winning teacher
Lisa Shissler Smith, Engineering Manager, Netflix; Director for Women Who Code
Closing Remarks by Dr. Kim Monahan, NCSSM Chair of Biology
Part Two: Conversation with a Scientist | 5:15 p.m. (limited seating)
Pre-registration required. Limited to 63 people (9 guests per scientist).
Students may sign up to join a smaller breakout group for dinner, where attendees will be able to chat informally with one of the featured women scientists.
REGISTER HERE for Part Two: Conversation with a Scientist. (Seats available on a first come, first served basis.)